Last week I was talking with Heather Hollick about the core concept of New Media Leaders, the idea of a distributed team of experts who are called in foe a short term engagement to fix a problem.
Heather mentioned that Hollywood had to turn to that method after the "
studio system
" finally died off. In the 1920's through the 1960's the big Hollywood studios controlled all of the actors, directors, producers and even the theatres.
One vital techniques used to support the studio system was block booking, a system of selling multiple films to a theater as a unit. Such a unit—five films was the standard practice for most of the 1940s—typically included only one particularly attractive film, the rest a mix of A-budget pictures of lesser quality and B movies. Life magazine wrote in 1957 in a retrospective on the studio system:

It wasn't good entertainment and it wasn't art, and most of the movies produced had a uniform mediocrity, but they were also uniformly profitable … The million-dollar mediocrity was the very backbone of Hollywood.
Does that sound like your last engagement with an agency?
The goal of an agency is to bring in big clients that have big budgets so that you can hire great people and produce great work. Then you can attract even bigger clients with even bigger budgets.
Nowhere in an agency ethos is "solve our clients problems so they no longer need us".

Now there is a free-agent type of thinking in Hollywood. If you want to make a film, you get a budget, hire the best people you can, bring them together and make art. At the end of a few months, everybody disperses to go back to their normal life.
Life on the web is also well-suited for the free-agent type of engagement. Your website doesn't need a babysitter, it needs more visitors, or conversions, or better content. All of those items come from a short-term engagement with laser-like focus and a teacher's mentality.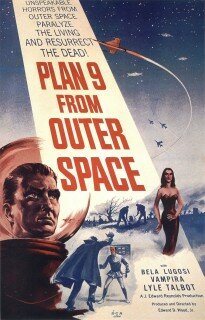 The traditional agency model is very much like MGM and Paramount in the 1940's. They are stocked with talent and can put out a great product, but also put out B-films at least as often as a gem. In the end, the question is, are you getting Casablanca or Plan 9 from Outer Space?
One of my favorite quotes comes from Roger Sterling in Mad Men (season 1, episode 10 – Long Weekend):
The day you sign a client is the day you start losing them.
At the agencies I've worked at, that was always the case. An agency is never as attractive as the day you sign the first big contract when they've spent weeks or months courting you and promising you the moon.