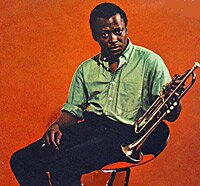 Content Riffs
Miles riffed by using a composition's outline to create boundaries for improvisations. Content marketers riff too.
Great Internet marketers like fellow New Media Leaders (Mark Traphagen, Phil Buckley, Amy Lewis) know how to riff content like Miles played jazz. They improvise inside of a piece of content's borders.
They may find and create new associations and leaps of brilliance and faith, but they know their content's borders. They bend those borders as they create new ways of thinking, writing and curating.
G+ A Riffer's Dream
The best tool for riffing content is Google Plus. G+ is conversational and so easy to build up a conversation. Twitter takes work to stop the ensemble (those you follow) long enough to even hear the solos.
Facebook has its moments, but your Facebook audience isn't as singular as G+'s circles can create. Many of my Facebook friends don't care about Internet marketing, so friends may drop off my page. Nothing hurts SEO and personal branding as much as Facebook churn.

Facebook's ad engine may be a powerful instrument to riff content, but I haven't used Facebook that way yet (has anyone?). The power of all that FOCUSED data seems to promise finding an appreciative audience and fellow players is possible and even easy.
LinkedIn also feels like riffing content should be easy. LinkedIn came up in Atlantic BT's top 10 referring websites for last year and for first quarter 2013 (I'm Atlantic BT's Marketing Director). Presence in Atlantic BT's Top Referring websites is somewhat miraculous considering what we've done on LinkedIn (nothing), so Linkedin earns a campaign soon.
If anyone has experience prospecting with Facebook or LinkedIn please comment in, or Tweet @NewMediaLeaderz with #RiffTumble or comment below.
Scoop.it is another favorite content marketing instrument. Scoop.it's immediate feedback loop shares views and Rescoops in close to real time making it invaluable in what the Expion team defined as "Real Time Marketing" at SXSW.
Tumbling Content
When a curated post gets an immediate response on Scoop.it or any other social net I double down. I move the content through my social networks (5 blogs, 4 Twitter accounts, 5 Facebook pages, Pinterest, Google Plus, Tumblr and other social nets such as StumbleUpon and Delicious).
"Doubling down" tumbles the content. Tumbling most content quiets it right down (lol).
This "quieting" is similar to the old "stop, drop and roll" advice from when we were children. If your pants catch fire, "Stop, Drop and Roll" to put them out. Tumbling most content puts out the spark, the precious viral ember.
Tumbling curated content isn't a huge investment. Writing content or hiring writers to create content is expensive. 95% of the content you tumble will become less viral. Content that becomes less viral after being tumbled, at least in its present form, has gone as far as your curatorial care can take it.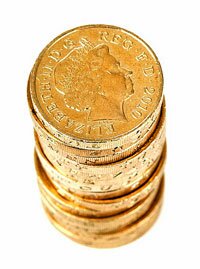 But there is a very special 5% of content every Internet marketer / content gold miner lives to find. When you tumble these magic coins the tumble gets stronger faster as powerful forces sign on and support your tumble with shares, comments and tumbles of their own.
Strike this iron just right, tumble hot topical content in just the right place at the right time and the magic dryer exponentially produces gold coins. We Internet marketers are secret magic dryer junkies. We spend hours analyzing patterns to understand the magic dryer. We dream of gold coins cloning and reproducing themselves at ever faster rates of speed.
Riff and Tumble
Explaining content marketing to my brother over dinner recently I noticed he had that look, the one I used to give my father when he tried to explain what he did for a living. "Do you create the content," my brother asked and I knew he was lost. "Sure," I explained, "but we see curation as an important alternative". I went on to explain how content marketers play for authority inside the largest content network the world ever imagined.
Problem is the network isn't sitting waiting for ME and MY CONTENT. There are existing "authorities" who jealously guard their industrial sized magic dryers. Disruption out in the "long tail" is the only rebel tactic capable of generating return.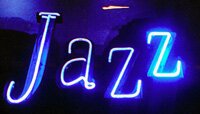 "Rebel tactic" got my brother's attention. He asked for an example. I told him about 5 Magical Do More With Less Curation Tools. I knew tools reviews achieve a high number of social shares. I knew every Internet marketing team feels under resourced and overwhelmed because I used to manage one. I combined those two ideas to riff a piece of content that tumbled so fast it now has a potential audience over a million thanks to ReTweets, G+ Shares and Rescoops.
"So you play for The Share," my brother asked. Sort of I explained. Shares confirm the riffed or tumbled content is hitting a nerve. To PLAY FOR shares reduces chances of getting any. That statement produced a huge, "huh?" Miles didn't improvise to promote himself but to encourage a journey inside the music. Content marketers riff and tumble content to create conversations with other marketers.
We create content marketing out of LOVE and passion.
A great content marketer's involvement and care is easy to see and feel. It is easy for other marketers to pick up lines of thought and tumble or riff on top of existing content. I called this "sum is greater than the parts" collaboration The Commons Revolution a few days ago on Atlantic BT's blog.
Seeing my brother's thousand yard stare again I promised to discuss The Commons Revolution at our next dinner. "So what you do is like Jazz," he said as I nodded, smiled and smacked his shoulder a little. "Yes, what I do is like jazz," I said.
Follow New Media Leaders @NewMediaLeaderz
* Cover of Milestones on Columbia Records, gold coin stack is creative commons, Jazz picture from Creative Commons Flickr Fabio Venni